BACKGROUND
Charis Books & More, an independent feminist bookstore in East Atlanta, hosted an exhibition of video games created by Nina Freeman, currently a level designer working for Fullbright. For this exhibition, our Information Design class worked on creating a full-blown event from start to finish that included a physical game cabinet designed to promote her new game, promoting the game and the event on social media and word of mouth, and even fielding a Q&A session on the day of the event. 
BROCHURE
We created a dual sided brochure & flyer on 8.5"x11" paper for print promotion. The brochure folds into fourths but when unfolded and reversed, it reveals the flyer for the event. These brochures were printed, folded, and distributed at the event.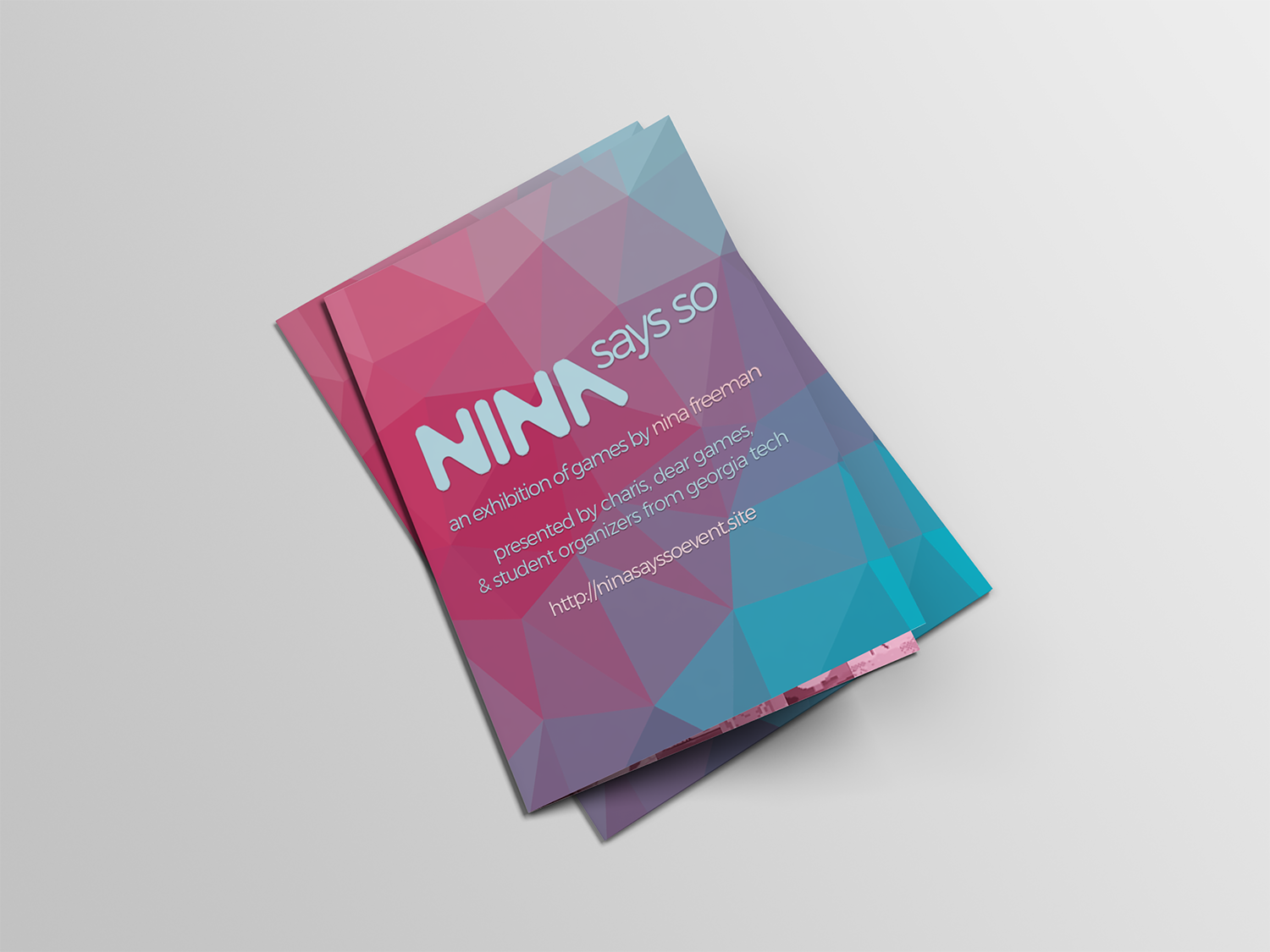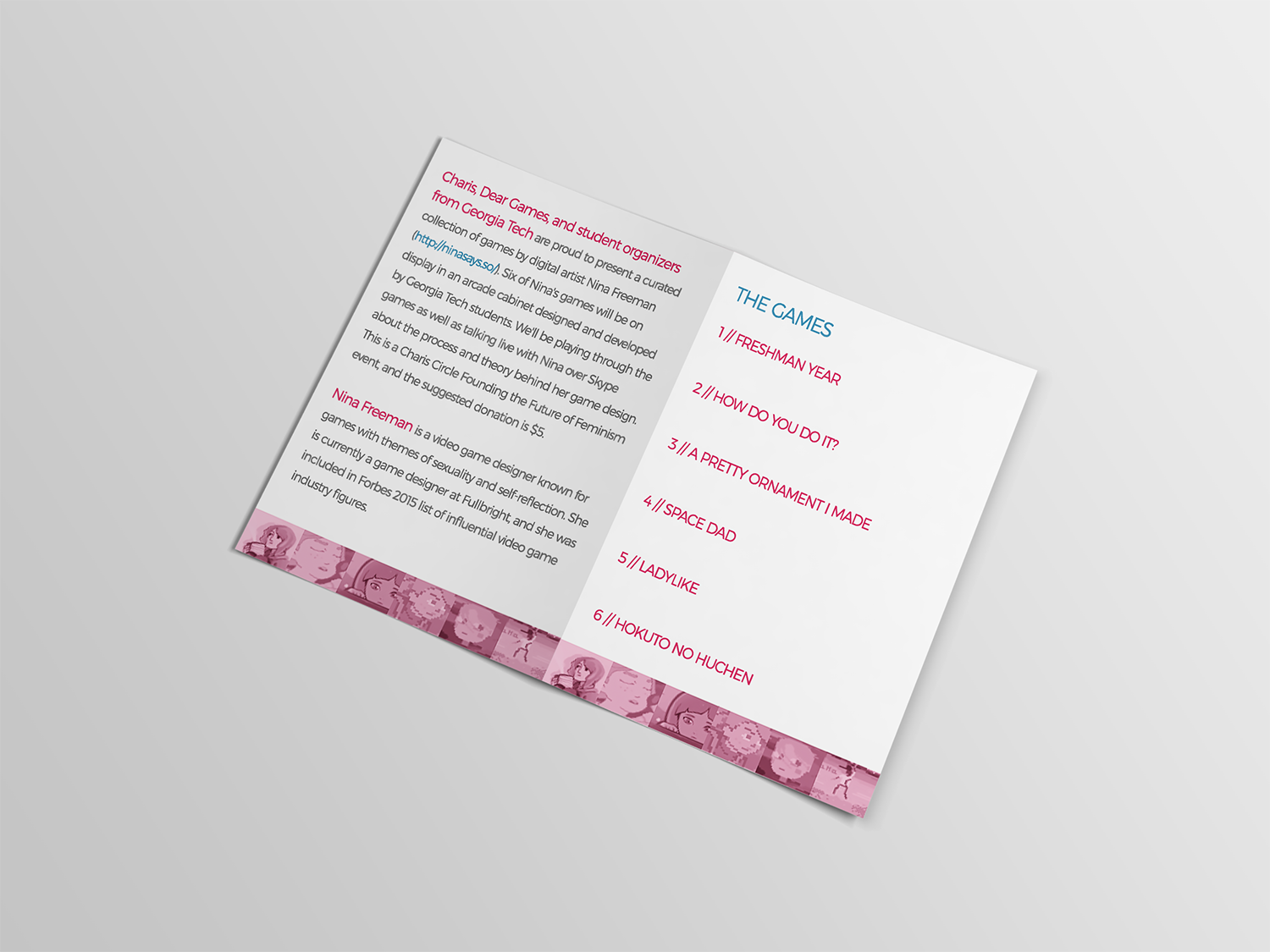 Flyer (Reverse Side of Foldable Paper Brochure)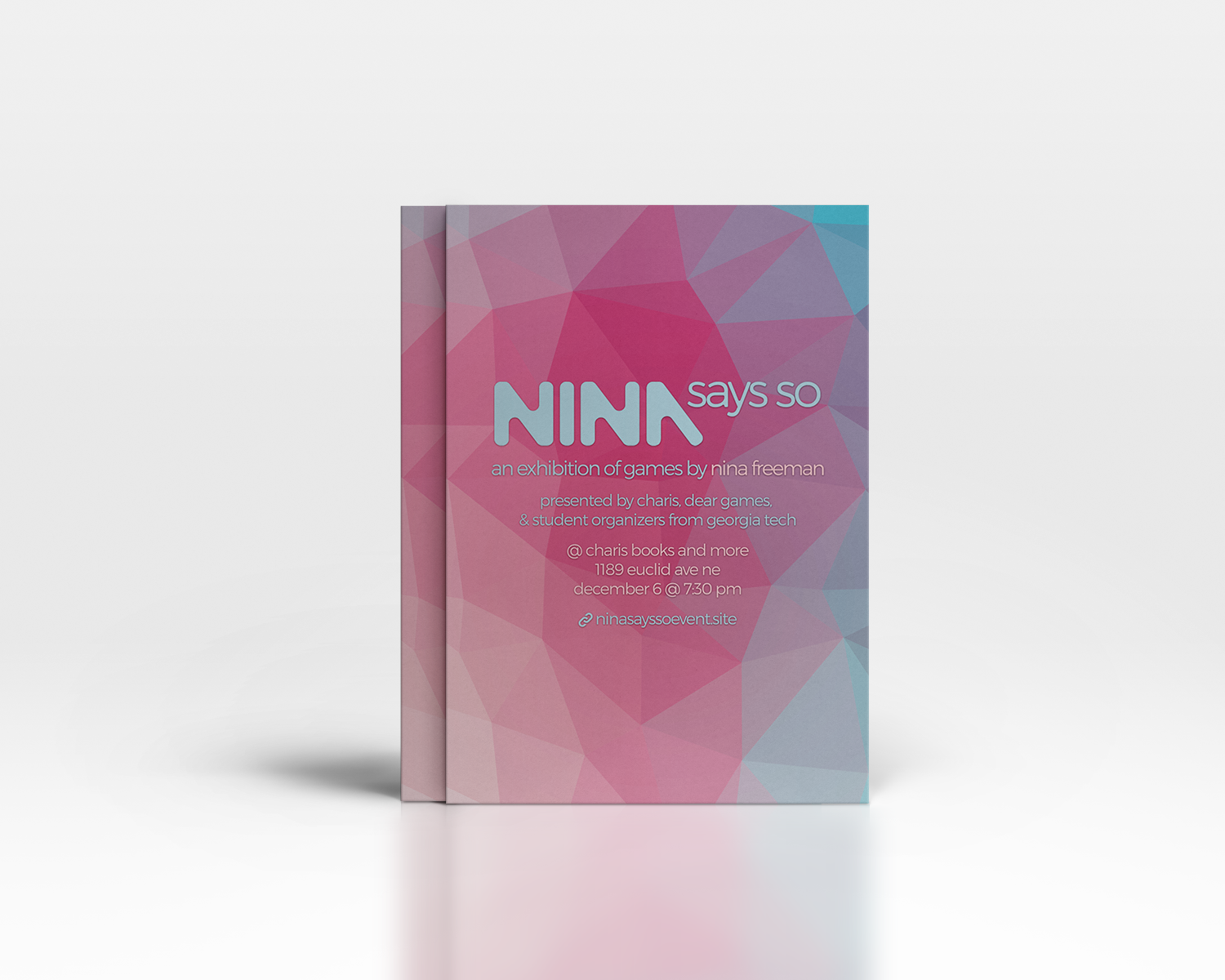 WEB OUTREACH
I was also responsible for web outreach, and created a Tumblr landing page for the event that featured playable versions of all 6 of her games on display, a Facebook event, and a press release in an HTML email template. A fellow classmate and I collaborated to create all of the copy for the Facebook event and press release.